Lederhosen Run - Austria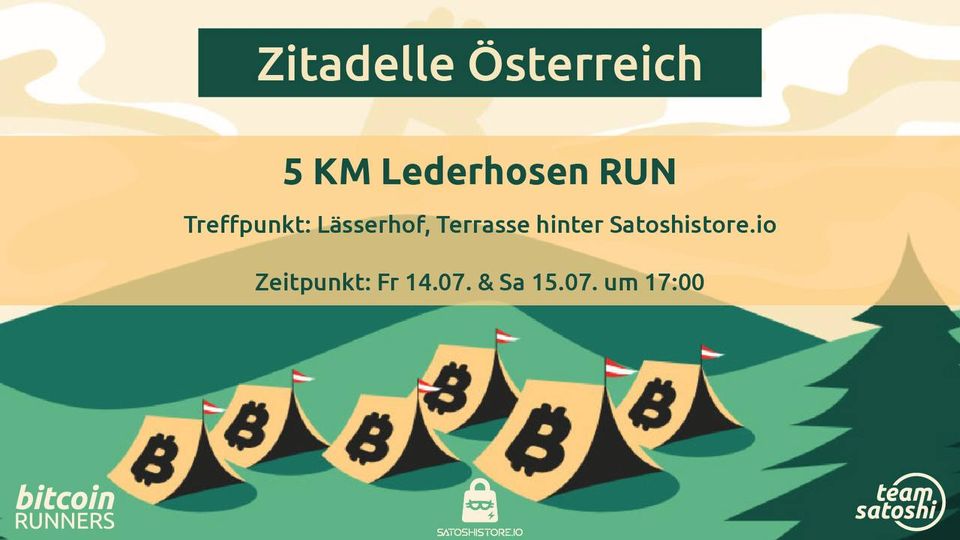 Dust off your lederhosen, put on a checkered blouse and let's have a proper knees-up! United by bitcoin, we're excited to be hosting a 5km social run celebrating the Zitadelle Österreich and their meet-up of meet-ups!
This is a free led social 5km run with a recovery drink or two after. Easy pace for all abilities. Don't forget to pack your sneakers. Extra kudos will be awarded to those in traditional dress.
What: 5km social run 🏃‍♀️🏃‍♂️
When: Friday 14th & Saturday 15th July at 5pm
Meet: Lässerhof, Terrasse hinter Satoshistore.io
Pace: Easy for all abilities. Nobody gets left behind!
This event is free and there's no need to register.
---
Credits
@btczitadelle for hosting (web link).
Satoshistore.io for organising and leading the run.