Bitcoin++ Run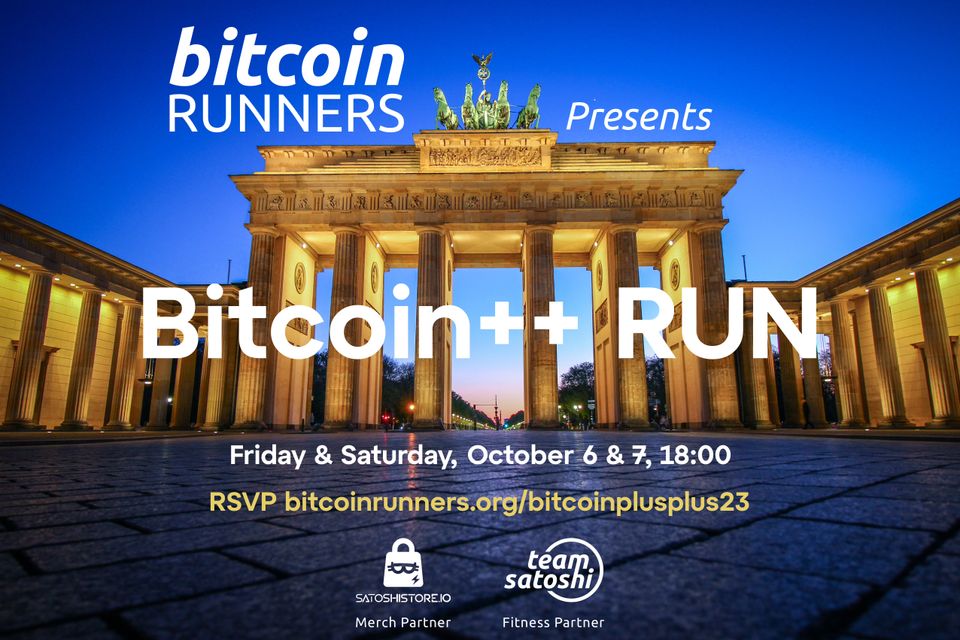 Join us for two 5km social runs in Berlin after each day of intense thinking at Bitcoin++
WHAT: 5km easy social run for all abilities.
WHEN: Friday October 6th, 18:00 & Saturday October 7th, 18:00
WHERE: In front of Cafe Holzmarktperle. Precise location.
WHY: Because POW matters and - like bitcoin - it will give you superpowers!
WHAT TO BRING: Road running shoes and clothes you feel comfortable working out in.
CREDITS
Godefroid for kindly organising and leading the run.
Richard for remote assistance (flyer, website and sign-up).
Berlin dackdrop photo by Florian Wehde on Unsplash