bitcoin2021 - Miami Bull Run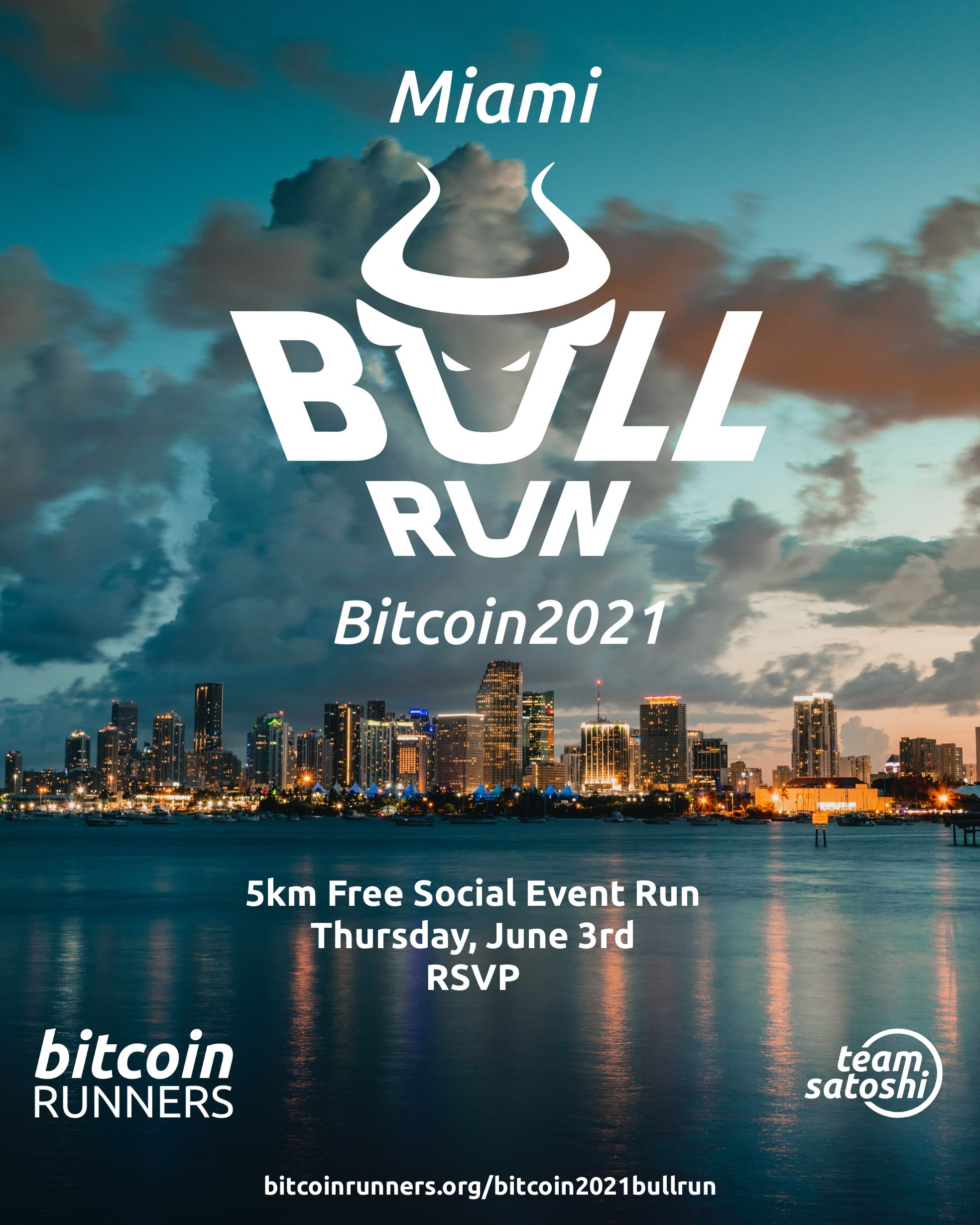 We are excited to be attending Bitcoin2021 in Miami. To start the event in a fresh and healthy way, please join us for a community run. The run will be lead by Frankie Ruiz co-founder of Miami Marathon, founder of Run Club Network and Chief Wellness Offer City of Miami.
Thursday 3rd June (9am)
5km pre-convention run

Where: Mana Wynwood (NW 22nd Ln & NW 2nd Ave)


What3Words Location towers.blunt.passport
Pace: Easy / for all abilities. Nobody gets left behind!
There will be a short warmup and cool-down. You just need sneakers.
This event is free. Please register via the ticket link.
With special thanks to...
Bitcoin2021 for having Bitcoin Runners host this satellite event
Frankie Ruiz for leading the run
Bitko Yinowsky for creating the brilliant Bull Run logo.
Gautier Salles for the breathtaking Miami skyline photo.