Bitcoin Beach POW Party 🥳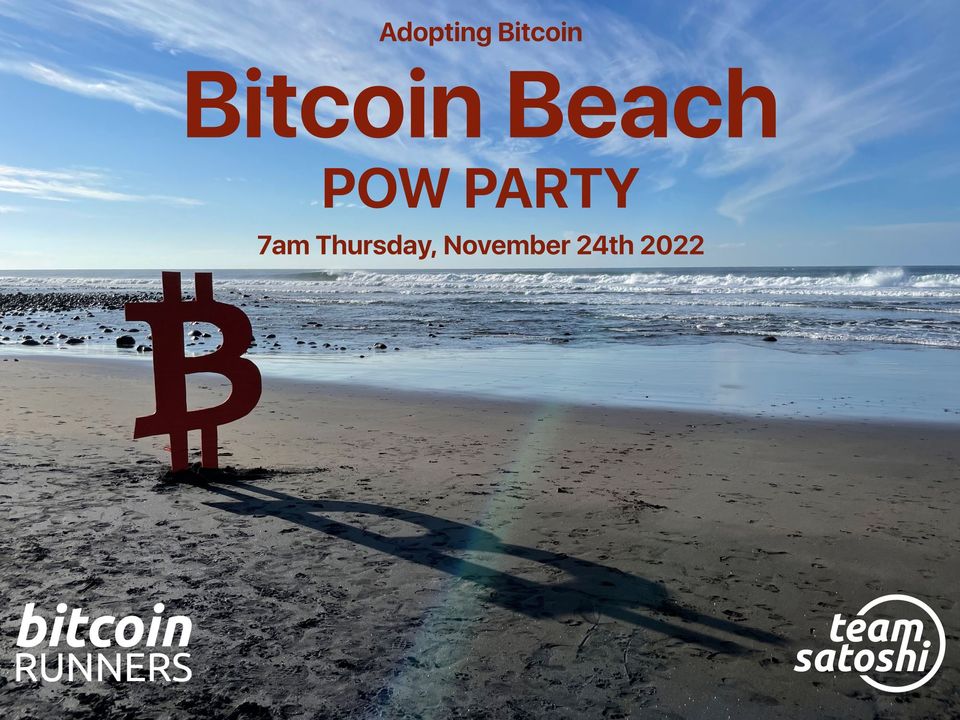 We're going to be experiencing the wonders of PoW with a Proof-of-Workout party. Plebs will undertake circuit and strength building exercises consisting of a warmup, main session, teamwork challenge and cooldown.
WHEN
Thursday 24th at 7:00am
WHERE
On Bitcoin Beach (outside Olas) in El Zonte
What3Words: https://w3w.co/railroad.filer.birdbath
WHY
Because POW matters and - like bitcoin - it will give you superpowers!
WHAT TO BRING
Hydration and shorts, t-shirt, or anything you feel comfortable working out in. We're going to be on the beach at low tide, so you don't need running shoes, unless you prefer to wear them.